We Honor Your Generosity


San Diego State University is committed to advancing student success, ensuring faculty excellence, increasing research activity and building for our future. Due to the ongoing success of these initiatives, the university continues to gain recognition as a leader in higher education. These achievements are made possible with the support of our generous donors. SDSU acknowledges our most dedicated supporters through campus-wide recognition programs.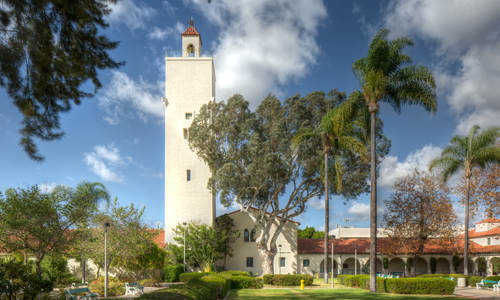 Tower Society
The Tower Society was established in 1997, San Diego State University's centennial year, to recognize and honor donors who have made lifetime contributions of $50,000 or more to support the university's educational mission.
The society is named for the landmark tower completed in 1931 at the northwest corner of the original campus quad. Officially renamed Hardy Tower in 1976 to honor the university's second president, Edward L. Hardy, this tower is an iconic symbol of San Diego State.
Like Hardy Tower, members of the Tower Society are an integral part of the university and their generosity is a catalyst to building excellence. We are grateful for the steadfast support of our Tower Society members.
SDSU Loyal
SDSU LOYAL recognizes the university's most loyal donors who provide consistent ongoing support to advance the university.
Donors who have made gifts in each of the two most recent fiscal years are SDSU LOYAL. Members are honored for the total number of years they have made annual gifts of any amount to any area of the university.
More than 9,200 members are currently recognized for their loyal giving—including close to 1,800 who have made gifts for at least 20 years! Thanks to their dedication, SDSU students, faculty, and staff have the resources they need to explore opportunities, discover solutions, and accomplish dreams.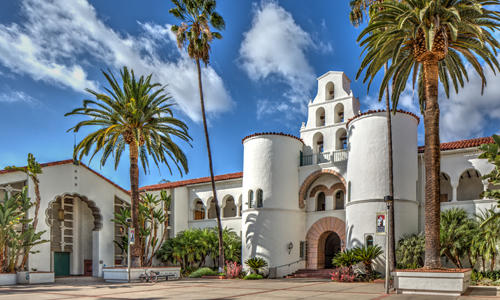 Heritage Society
The Heritage Society recognizes the extraordinary loyalty and support of donors who have named San Diego State University as a beneficiary in their estate plans, such as a will, living trust, life insurance policy, retirement account, donor-advised fund, or charitable trust. Heritage Society members take pride in leaving a legacy that will make a difference in the lives of our students and campus community.
SDSU Annual Giving Circle
The SDSU Annual Giving Circle represents a key group of champions within the SDSU family, who partner with SDSU leadership to support San Diego State University through cumulative giving of $1,000 or more each fiscal year (July - June).
The SDSU Annual Giving Circle makes a tremendous impact on areas across the campus. Last year, annual leadership giving contributed more than $11 million to the University's cash total. These critical funds enabled SDSU to meet pressing needs across the campus, promote faculty excellence, support student success, and fund meaningful research.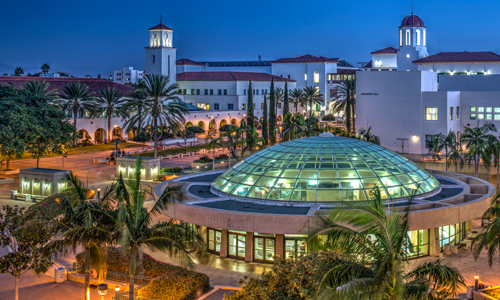 Your donor relations staff is pleased to provide comprehensive assistance and can be reached by contacting: